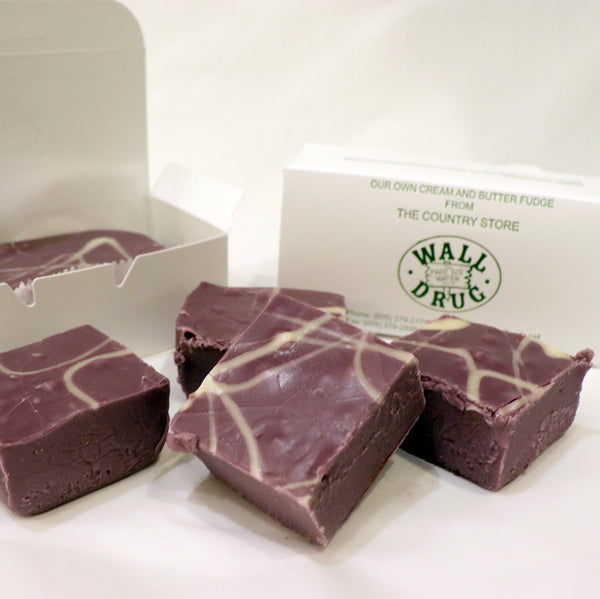 Huckleberry Fudge 1/2 lb
Our delicious, homemade, cream and butter fudge is sure to bring joy to any occasion! Each flavor is sold in 1/2 pound quantities. 
Huckleberry: Delicious Huckleberry fudge with a vanilla swirl to top it off. 
Allergens: Contains milk, soy. May contain peanuts and tree nuts.
All of our fudge contains ingredients that are processed on equipment and utensils that come into contact with peanuts, tree nuts, coconut, milk, soy, wheat, egg and artificial food coloring.