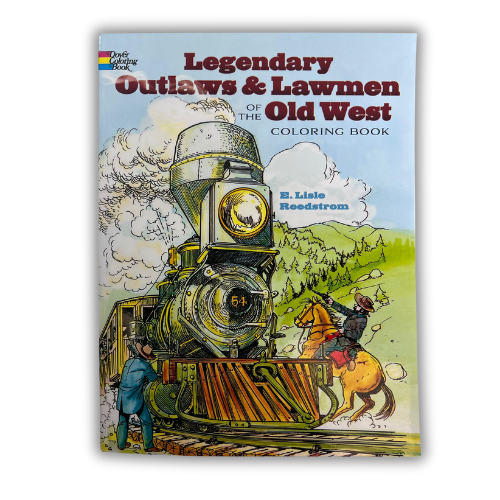 Legendary Outlaws & Lawmen of the Old West Coloring Book
Meet a band of frontier gunslingers - on both sides of the law! 
You'd have to ride the range for miles to find colorful characters like these. The lawmen include Wild Bill Hickok, Bat Masterson, Wyatt Earp, and "Doc" Holliday; the outlaws include the Apache Kid, Jesse James, Belle Star, and many others. Without glamorizing these figures, the 45 authentic scenes - complete with captions - offer an action-packed glimpse of the Old West.