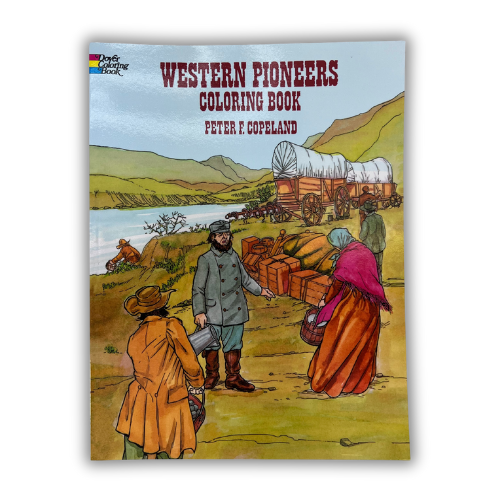 Western Pioneers Coloring Book
All the excitement of westward expansion and life on the American frontier are vividly depicted in this carefully researched coloring book. 
Artist Peter Copeland has rendered 36 finely detailed illustrations portraying the dramatic rescue of the Donner party (1847), a keelboat approaching a thriving river town, a wagon train attacked by Indians, prospectors in the Rockies, a Mormon handcart company going West, a section gang laying railroad tracks (1860's), workmen erecting the first transcontinental telegraph lines (1861), stagecoach robbers at work in the early 1880's, and much more. 
Well-written descriptive captions accompany this excellent selection of ready-to-color illustrations that will appeal to lovers of western lore and coloring book fans of all ages.